This weekend has been a good time for us. On Saturday, we headed to the Belmont Shore Sand Castle Competition. There weren't as many entries as I had anticipated. We saw some creative sculptures, some typical sculptures, and some creative sculptures. My favorite was the stack of pancakes, and the kids preferred the Wall-e and Eve sculpture. The day was sunny and warm, a tad too windy for me, but what do expect at the beach? Here are the pics. Keep reading for further beach observations, things I wished I could have taken a picture of, and something no one should have had to see.


This was the group of sculptures that greeted everyone entering the beach area to see the competition. We saw these, and expected great things. I saw the guy who made these and he looked like a beach dude, with very sandy knees. Wouldn't you love to be paid to make something on the beach all day?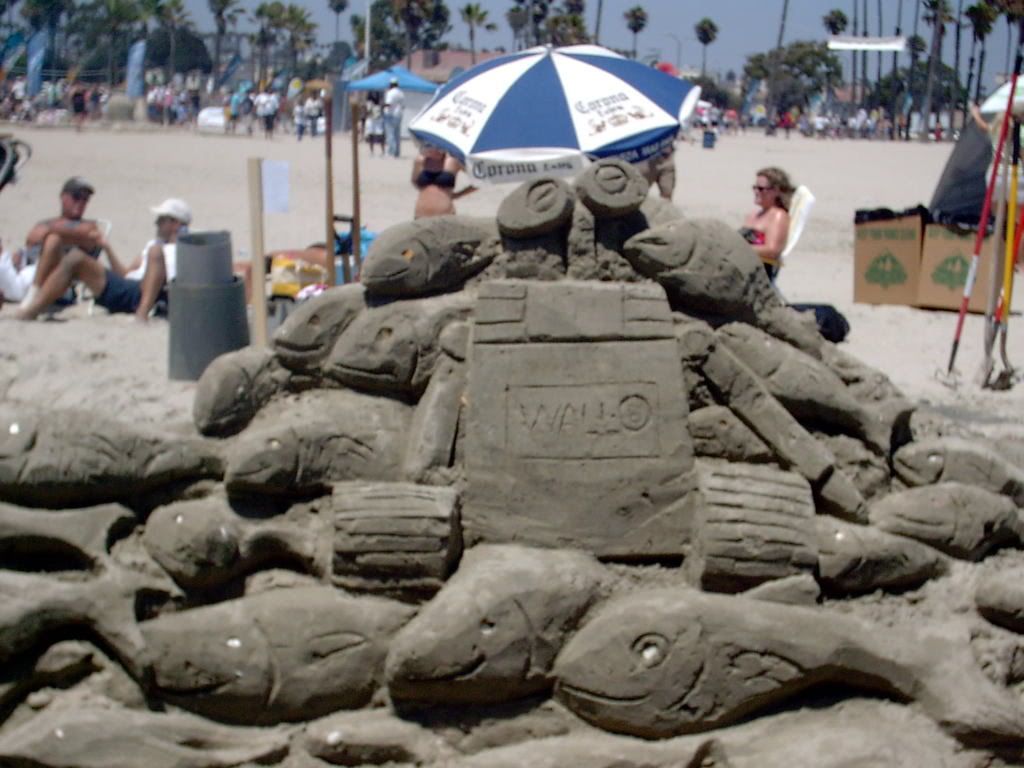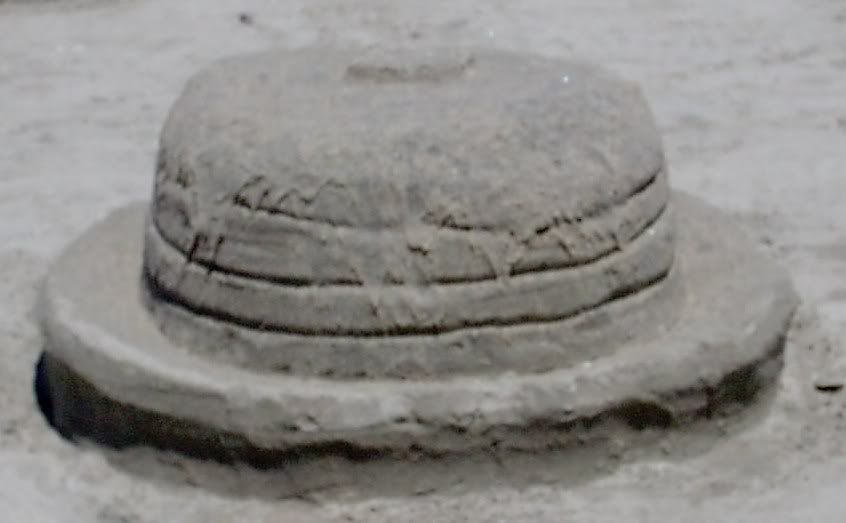 These were our personal favorites. The kids loved sand Wall-e, and I loved the sand pancakes. I was hungry, what can I say. No, really, they're so cool! See the pat of butter and the syrup? There was also a sand plate of eggs and bacon with a sand mug of coffee. The pics didn't come out that great, though.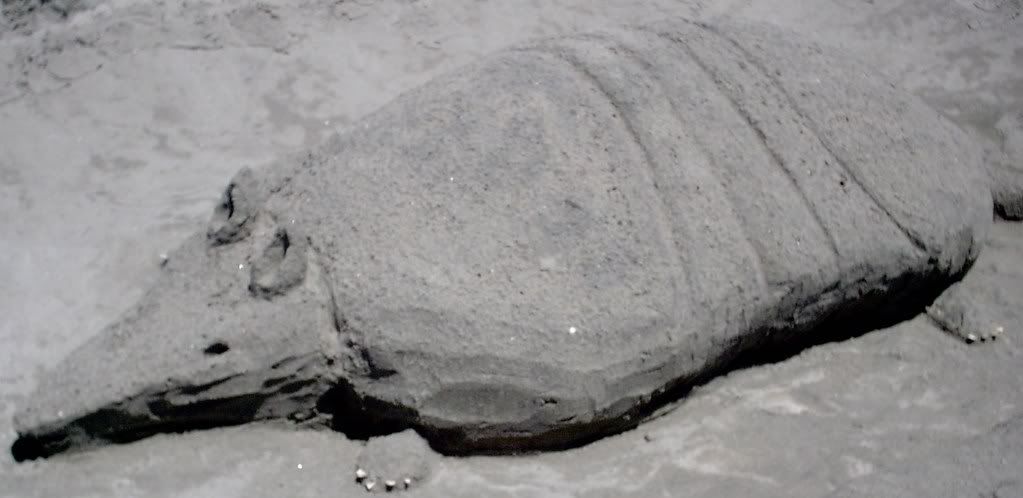 This pirate was really cool. Next to him is a treasure chest with seaweed on top. The contestants could use anything they found on the beach that morning.While this armadillo was definitely the ugliest entry. See the seashell toenails? Ugh. The caption said, "Arkansas House Pet". Enough said, I will never live in Arkansas.
The thing that no one should have had to see? A three-year-old playing naked in the waves. Every time we go to the beach, I see a small child naked on the beach. With as many perverts and pedophiles that we KNOW of, and all the people on the beach with cameras, I don't understand why parents would EVER let their child be naked there.
What I wish I could have taken a picture of? The woman trying to light a cigarette on such a windy day. I guess she wanted to stroll along the picturesque coastline, puffing her cancer-stick, and having her moment. This woman hid behind her friend, cupped her hand around the lighter, shook the lighter, turned her back to every angle possible, and eventually, got the thing lit. Since I was sitting near her, I got a full face of smoke from her first drag. What a shame.
The beach is a wonderful place for a family day. We swam, played in the waves, ate snacks in the sunshine, made our own sand sculptures (they got wiped out by waves), and even tried to fly a kite (that's another blog). We made a memory, and that is a great day.