January is National Read a Novel Month, according to some. I have discovered every month has some type of reading or writing challenge associated with it. Is this new? I can always use inspiration to read and write more. I'm determined to read ten novels this month so I can post the big badge on my blog! Check out livebythefoma.blogspot for more details. (sorry I don't know how to hyperlink, yet!) My dh just started reading Fellowship of the Ring and I told him if he finishes it, I will post a badge for him on my blog, too.
I checked out some novels from the library today to get started. I wanted to pick a few that I wouldn't normally read, so there is a fantasy novel,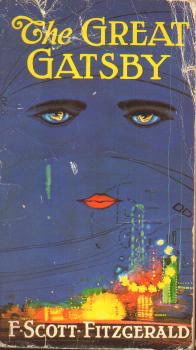 and also work on my literary goal for the year, so there is my F. Scott Fitzgerald, but also read so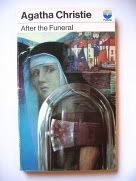 me I just want to read, so there is Agatha Christie.
See my starting list below. Last year's winner read 13? Bring it, honey!



Prophecy:The Blending by Sharon Green



Taken at the Flood by Agatha Christie



The Pale Horse by Agatha Christie



After the Funeral by Agatha Christie



The Great Gatsby by F. Scott Fitzgerald



Tender is the Night by F. Scott Fitzgerald



The Sempster's Tale by Margaret Frazer



The Jane Austen Book Club by Karen Joy Fowler
These are just to start. I am a very fast reader, and yes, I do comprehend and remember what I read. Last weekend I devoured a Grisham in one afternoon. Of course I had to burrow deep into my blanket and let the family fend for themselves for a while, but, hey, it was my vacation, too.
On my nightstand is a Slate diary entries book that I am thoroughly enjoying. The chapters are blog entries from various people in various lines of work and I love to unwind to their daily lives after my own. I am also still working through Out of Africa by Isak Dinesen. I love the language and the imagery.
We are starting back on our home school schedule next week, so I checked out some new chapter books for the kids' read-aloud time. First we are heading onto the Dawn Treader by CS Lewis. I know the movie is coming out soon and I prefer to have read the book before seeing it. Considering how poorly Hollywood interpreted Prince Caspian, I have low hopes for the next installment. Sigh. I love to read. I love books. I love words.